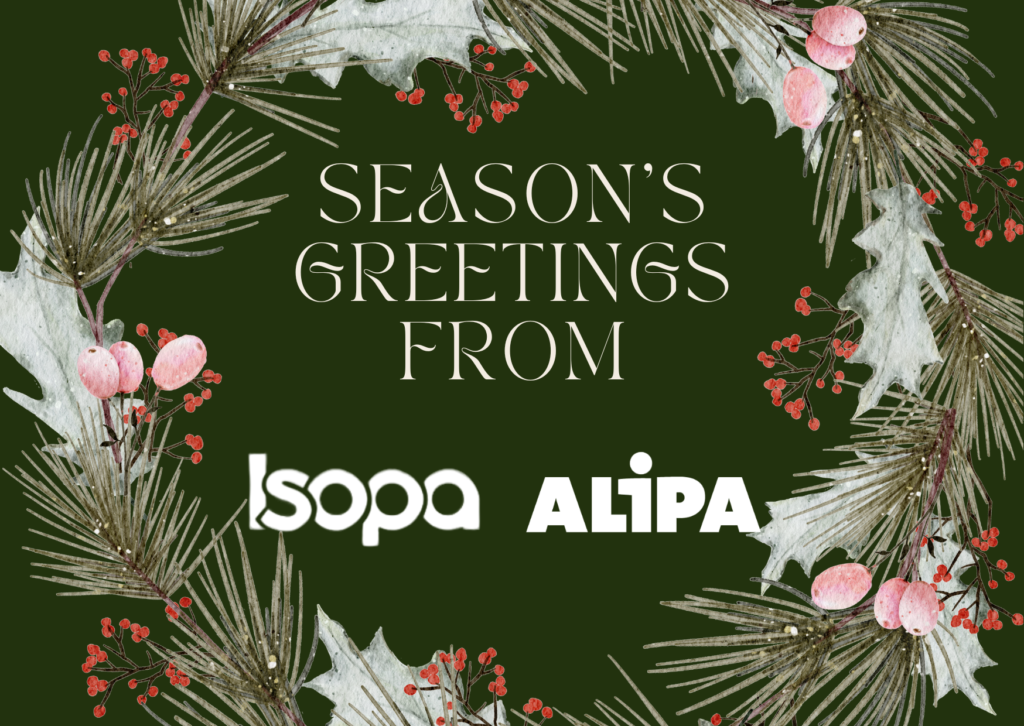 Dear Friends,

2022 is coming to an end and it is time to reflect on such a special year for ISOPA and ALIPA. Between the training platform, the OEL or the CSS dossiers, the Secretariat had plenty of projects to work on.

We would like to express our thanks for your continued loyalty and trust in us and want to express our gratitude for your ongoing support. It is always a pleasure collaborating with all of you.

Before we get back into full swing in 2023, we'll take a break to enjoy this festive period. The ISOPA/ALIPA offices will therefore be closed from 24th December to 1st January.
The team wishes everyone a peaceful holiday season and a prosperous year.
Jörg Palmersheim, Brieuc Lits and Kristine Dewaele